Network Ireland – Limerick
20 June 2019, 7:00 pm

-

9:00 pm

€20.00
Creative Apporaches to Achieving Business Success

This event is kindly supported by LEO Limerick. 
Remember, you are kindly invited to attend two Network Ireland Limerick events, before signing up as a member. 
The event will start at 7pm for registration, open networking and refreshments in the Nun's Room (Ireland's first non-alcoholic bar).
Kick off at 7.30pm sharp with some facilitated networking followed by a panel discussion.
Come along to our June event on the evening of Thursday, 20th of June, at The Kennedy Rooms, to discover creative approaches to achieving business success.
We will be joined by a panel of 3 highly creative individuals who all run their own creative business. Not only will we hear about their business journeys but they will also share with us how they use their own creativity to overcome challenges in all aspects of their business and not just in the delivery of their product or service.
Whether or not you're involved in a creative business, there will be takeaways at this event for everyone including employees, business owners and creative professionals.
Our panel includes;
Sadie Chowen from The Burren Perfumery
Rebecca May from Glass Box Events & The Kennedy Rooms,
Tess Standford of Tess Standford Interior Design
MC, Rosanne McDonnell Art Business Summit
About Sadie Chowen

Sadie Chowen is CEO and perfumer/creative director of The Burren Perfumery. She bought the business in 2001 with a vision to provide high quality Irish beauty products with great contemporary design and has since grown it  from 2 to 32 employees.
Trained as a perfumer in Paris with Sylvie Jourdet, President of the Société Française des Parfumeurs, Sadie draws inspiration from the Burren flora and landscape to create her perfumes. A supporter of organic skincare before its current popularity, Sadie launched a range of certified organic face and skincare in 2008 and the perfumery now offers a range of 120 products from perfumes and organic skincare products through to hand
made soaps, candles and herbal teas.
All of the perfumery's products are made on-site, by hand, in the Burren. Manufacturing by hand is a core part of the company's ethos to create and maintain rural employment, use sustainable ingredients and build a business that has long lasting benefits for the community, environment and customers alike. The team consists of thirty-two local staff whose aim is to provide only the highest quality of Irish products coupled with great contemporary design.
Sadie is a member of the 'Going for Growth' women in business community and won the IMAGE "Creative Business Woman of the Year" award in November 2017.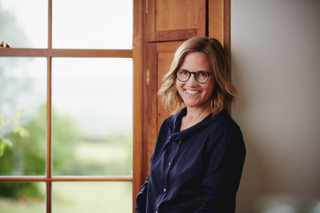 About Tess Stanford 
Tess is the creative director of the award winning practice Tess Stanford Interior Architects.
Her experience spans 18 years of working for major brands worldwide including Disney, 20th Century Fox and Sesame Street. Based mainly in Limerick but also with a London presence her most recent work includes hotel, bar & restaurant and retail design for Irish based clients including: JJ Ruddle's at Shannon Airport which won a commended award for Best Commercial Interior at this year's Irish Design Awards, Copia Green cafe in Castletroy and Garrett's butchers in Dooradoyle.
She designs engaging environments that help clients effectively promote their product, service and brand whilst communicating to the appropriate target audiences. In all projects she aims to use her unique perspective, to intuitively interpret and create meticulously designed spaces that engage and captivate.
"I believe that the same principals in design approach are shared whether it be a restaurant, a marketing suite, a retail space, but first you must understand the brand and then your client's vision. As designers our vision is to translate our client's story, we are there to be their voice. Good design elicits emotional responses, if the consumer can feel the brand then our job is done."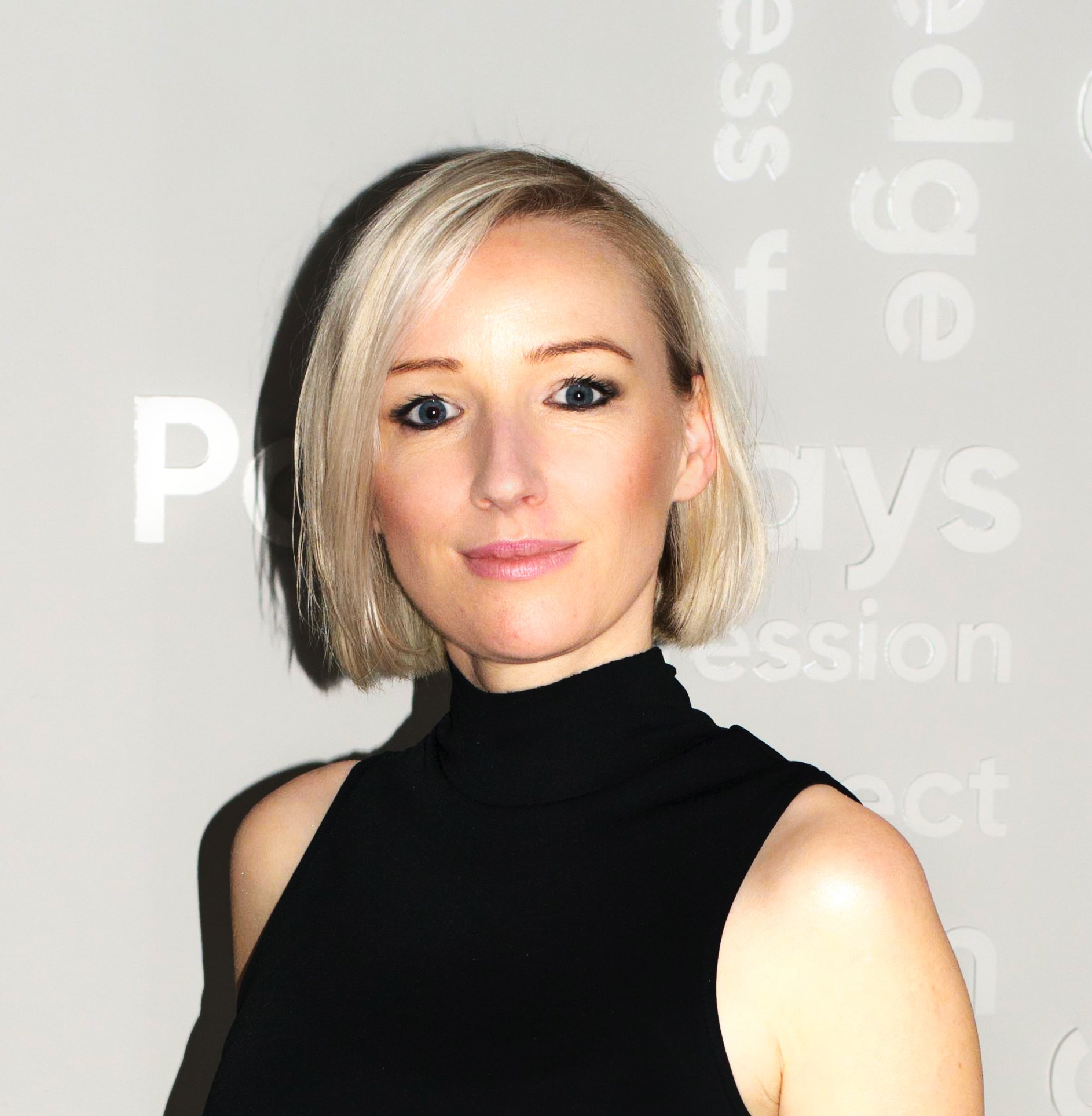 About Rebecca May
Rebecca  originally trained as a florist in London  and has worked for many years in both Buckingham Palace and Clarence House, working on installations and many high profile events for the Royal Family .
She went on to set design at the BBC and other UK television studios and many other theatrical contracts in London. Harrods, Selfridges and Fortnum and Masons were all long standing contracts for her in both floral design and window dressing.
Over the past 12 years Rebecca has run her own events company  in Ireland and supplied extravagant and sometimes complex events and conferences along with installations for Elton John, Rod Stewart, President Clinton and Mohamed Ali on their respective visits to Ireland……. including numerous other Corporate and VIP events.
She now works regularly across Ireland creating/supplying/planning and providing event concepts/marquee events and weddings for upscale clients in the major 5 Star locations and Castles across the Country.
About Network Ireland Limerick
Network Ireland Limerick provides a forum where women in business, the professions and the Arts can exchange business ideas and increase their business contacts. It encourages women to achieve more satisfying careers and promotes women as worthy contributors to the Irish economy. Network Ireland Limerick is a branch of Network Ireland, a national organisation driving the personal and professional development of women with over 1,000 members and 15 branches through the country.
Network Ireland Limerick holds monthly networking meetings where a guest speaker is invited to educate, inform and entertain on topics of interest to women. Members can develop and pool their individual skills through interaction with other women in a supportive environment which offers, training, mentoring and an opportunity for women who call on other members with specialist expertise for help. It also provides a forum for established women to develop professional and social contacts.
Network Ireland Limerick is sponsored by the Local Enterprise Offices in Limerick.  The Local Enterprise Office is the First Stop Shop for anyone seeking information and support on starting or growing a business in Ireland.  For further information please visit www.localenterprise.ie.
AIB is a partner with Network Ireland and supports the organisation at both a national and regional level.
Date: Thursday 20th June 2019
Time: 19.00 – 21.00  Registration: 7.00pm with open Networking.

Kick-off at 7.30pm sharp
Venue: Kennedy Rooms, Bruff, Co. Limerick
Fee: This event is FREE for Network Ireland Limerick Members & €20 for Non-Members including employees, entrepreneurs, SME owners, professionals, not for profit and public sector.
Please book early as places are limited and bring plenty of Business Cards for Networking!